Thursday-11/16.
.
.GO TO CH 9-THE NERVOUS SYSTEM..
.
8 Criteria for naming muscles:
The eight criteria are:
Size.
Shape.
Orientation of the muscle fibers.
Mechanical action of the muscles.
Number of origins of a muscle (and yes, muscles can have more than one origin)
The points of origin and insertion.
Name of the muscle function.
The muscle's location.
ATROPHY???
FASCIA...Tendon...Ligament...

Review Vocab:

tendon-

connects muscle to bone

ligamen

t-connects bone to bone

**NEW

Fascia

- connects muscle to muscle
***Students: watch videos below to stay ahead until i return from injury...
Human Muscles - Lab Guide
Abdomen
Rectus Abdominis
External Oblique
Internal Oblique
Transversus Abdominis
Arms
Biceps Brachii
Brachialis
Triceps Brachii
Brachioradialis
Flexor Carpi Radialis
Flexor Carpi Ulnaris
Extensor Carpi Ulnaris
Extensor Digitorum
Legs and Pelvis
Rectus Femoris
Vastus Medialis
Vastus Lateralis
Sartorius
Psoas
Iliacus
Pectineus
Gracilis
Adductor Longus

Gluteus Maximus
Gluteus Medius
Tensor Fasciae Latae
Biceps Femoris
Semitendinosus
Semimembranosus
Gastrocnemius
Tibialis Anterior
Soleus
Head and Neck
Epicranius Frontalis
Epicranius Occipitalis
Orbicularis Oculi
Orbicularis Oris
Buccinator
Zygomaticus
Platysma
Masseter
Temporalis
Sternocleidomastoid
Splenius Capitis
Shoulders and Chest
Trapezius
Rhomboideus Major
Levator Scapulae
Serratus Anterior
Pectoralis Major
Pectoralis Minor
Teres Major
Teres Minor
Latissimus Dorsi
Supraspinatus
Infraspinatus
Deltoid
Wednesday-11/14...CW: Facial and neck muscles...
Muscle characteristics to memorize-
1. Contractility
2. Excitability
3. Extensibility
4. Elasticity
5. Adaptability
Monday-11/13...CW"Sub today...Muscles of the body...I will narrow down the specific muscles to know when I return...
Quadriceps:

rectus femoris, vastus lateralis, vastus medialis, and vastus intermedius.
Hamstrings: POSTERIOR OF LEG
Tuesday-11/14...CW
: Muscles of arms and legs...
Text p. 192-193
Origin
: the 'fixed' point of attachment to head of muscle(ex. Bi-ceps has 2 origins, Tri-ceps has 3 origins)
Insertion
: pint where muscle attaches that is 'movable'
Action
: what movement muscle produces(flexion, extension, etc.)
Antagonists
: muscles that cause opposing movements(flexion and extension)biceps and triceps.
Agonist
: the muscle that does the
most moving
in a pair(also called prime mover).
Synergists:
muscles that
assist
the agonists
Myofibrils
: muscle fibers containing 2 protein filaments:
***Myosin: thick fibers
*** Actin-thin fibers
Myocyte: muscle cells
watch 3 videos below:
posterior thigh muscles: https://youtu.be/mc_2lMuHkIk
anterior thigh muscles: https://youtu.be/ZYHWuzltRQE
https://youtu.be/abgZ6jB83_k
***The LONGEST muscle in the body is an 's-shaped' muscle called SARTORIUS on anterior leg.
Thursday-11/9...CW: Sub today...The Muscular system intro...
Muscle characteristics to memorize-
1. Contractility
2. Excitability
3. Extensibility
4. Elasticity
5. Adaptability
Deep Muscles: below the surface...usually named inferior or minor
Superficial Muscles: on surface of bone...usually named major or superior
Latinizing_ take bone name and add is or us...example:frontal bone = frontalis, zygomatic bone = zygomaticus...
***Watch video below on muscle overview...
https://youtu.be/vr6U4NzVMj8
***Muscle rap:watch it below!
https://youtu.be/s-uXNgpcakU
Muscles song-watch it!
https://www.youtube.com/watch?v=eBoW1jTE0Ec
Facial muscles practice quiz:
https://www.purposegames.com/game/muscles-of-the-head-neck-face-quiz
Friday-11/10..
.Veteran's day- no school...
Please stay ahead until I return...
Video links are below...
https://youtu.be/ZYHWuzltRQE
https://youtu.be/Ef68AotnTVQ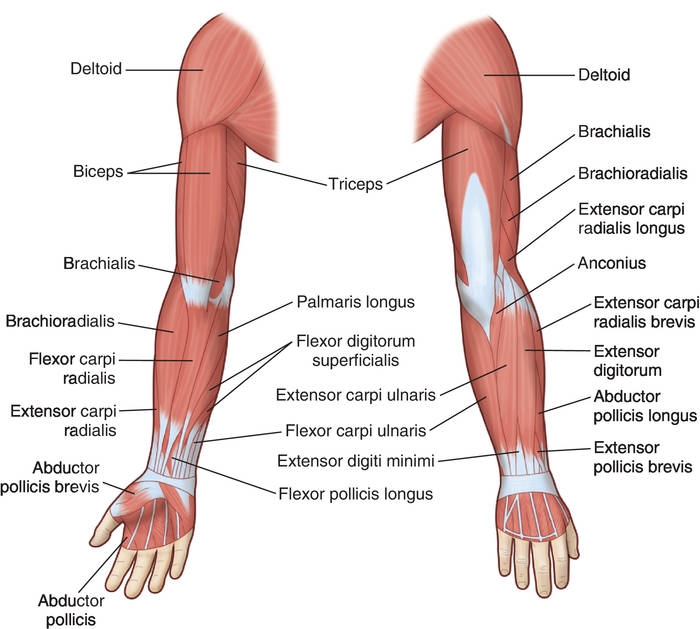 Common Muscular Disorders of the Body
1. Atony
2. Sprain and Strain
3. Muscle Cramp
4. Muscle Atrophy
5. Foot Drop
6. Myositis
7. Muscular Dystrophy
8. Fibrositis
9. Muscle Fatigue
10. Muscle s
11. Spasm
12. Cerebral Palsy
13. Fibrodysplasia Ossificans Progressiva
14. Dermatomyositis
15. Compartment Syndrome
16. Myasthenia Gravis
17. Amyotrophic Lateral Sclerosis(Lou Gehrig's Disease)
18. Mitochondrial Myopathies
19. Rhabdomyolysis
20. Polymyositis
21. Fibromyalgia
22. Myotonia
23. Myofascial Pain Syndrome
24. Rotator Cuff Tear
25. Talipes (Flat Feet)
26. Tendonitis
27. Carpal Tunnel Syndrome
28. Lupus Erythematosis
29. Multiple Sclerosis
30. Myoglobinuria