13 Tips For Studying Anatomy More Effectively
Full article: https://easy-anatomy.com/13-tips-for-studying-anatomy-more-effectively/
2. Start Early
3. Repetition Repetition Repetition
4. Switch it up
5. Get Creative
6. Take Clear Notes
7. Understand Your Learning Style
8. Use Memorization Tactics
9. Work in Groups
10. Stay Motivated
11. Quiz Yourself
12. Focus on Your Weak Points
13. Take Advantage of the Resources Available to You
Ch 3.2 Key Vocabulary
| | |
| --- | --- |
| Area beneath the dermis. | Subcutaneous layer |
| Yellow, brown, or black pigment found in the skin and hair. | Malanin |
| Middle layer of skin. Contains glands, nerve endings, and blood vessels. | Dermis |
| Gland that produces a watery liquid. Responsible for heat regulation. | Sweat glands |
| Anatomical term meaning layers | Strata-singular stratum |
| Modified skin cells responsible for protection and insulation. | Hair |
| Modified skin cells responsible for prying, scrapping, and pick-up things | Nails |
| Glands in the skin that produce an oily secretion. | Sebaceous glands |
| Outer, topmost layer of skin | Epidermis |
| Term for skin and appendages in the skin | Integumentary System |
| Area of the hair that contains the hair root | Hair Follicle |
| Area of the hair above the skin | Hair Shaft |
| Tough, colorless protein found in skin, hair, and nails | Keratin |
| Sweat gland with a duct to the skin's surface | Eccrine sweat gland |
| Type of sweat gland that surrounds a hair follicle | Apocrine sweat gland |
| Muscle responsible for "goose bumps" | Arrector pili |
Pd 1 A & P Strategies For Success.mp3
Pd 2 A & P Strategies for Success.mp3
Pd 3 A & P Stategies for Success.mp3
Pd 4 A & P Strategies for Success.mp3
Pd 6 A & P Strategies for Success.mp3
Wednesday-10/2...CW: Last Quiz of Quarter 1-
Skin Cancer...
***Benign-not fatal but needs to be treated-2 types skin cancer...
a. Basal cell carcinoma
b. squamous cell carcinoma
***Malignant-often fatal and needs to be treated...
a. Melanoma...very bad...may metastasize(spread from one body part to another)...
Short video on skin cancer
***Mr K has Basal Cell Carcinoma...
HW
: Read ch 4.1 and review webpage...
***Below is Skin cancer video link from today...
https://youtu.be/fn-oGOB-jZA
Nails:
***When in doubt, hypo means below, epi means outside...
always review new and old a little each day-more if you get confused...Know pics below...
Thursday-10/3...CW:
Science fair...
***All forms are now digital...
***Those students wishing to do a separate Science project will earn an extra grade...Otherwise we will all perform a Science Fair experiment in class as a class period, each period doing a different one...
HW
: Read ch 4.1 and always check webpage...Each quarter will be more rigorous than the quarter before---they all feed off past teachings...it's easy to fall behind so stay ahead to be successful...
***Videos from today are above...
Monday-9/30...CW
: Skin Project 1 Presentation...2 days only...
Criteria must be followed for 2-3 minutes...all students must present and turn in project on a flash drive or e-mail...Points 50% off if 1 day late...5 days were given for this..
***Students: You MUST be respectable during ALL presentations...No sidebar conversations of what YOU think about another student's performance-that's bullying!
***Remember ALL criteria must be followed-Bullets on every slide, pictures on every slide...
***Limit text and KNOW YOUR PROJECT!
***If you make a video...remember to list your references...
HW:
Re-read ch 3.3 and always check web page...Grades posted Wednesday...
Tuesday-10/1...CW
: Completion of Skin Project 1...
Presentations conclude...Never wait until the last minute to present ...
HW:
Read Ch 4.1...If you wish to do your own Science Fair for extra grade, let me know...
Ch 3-Skin Cancer: Vocabulary:
1. Benign
2. Malignant
3. Tumor
4. Cancer
5. Metastasis
6. Basal cell carcinoma
7. squamous cell carcinoma
8. Biopsy
9. Carcinogen
10. Oncology(ist)
11. Mutation
12. Carcinoma: basal cell and squamous cell
13. Melanoma: the worst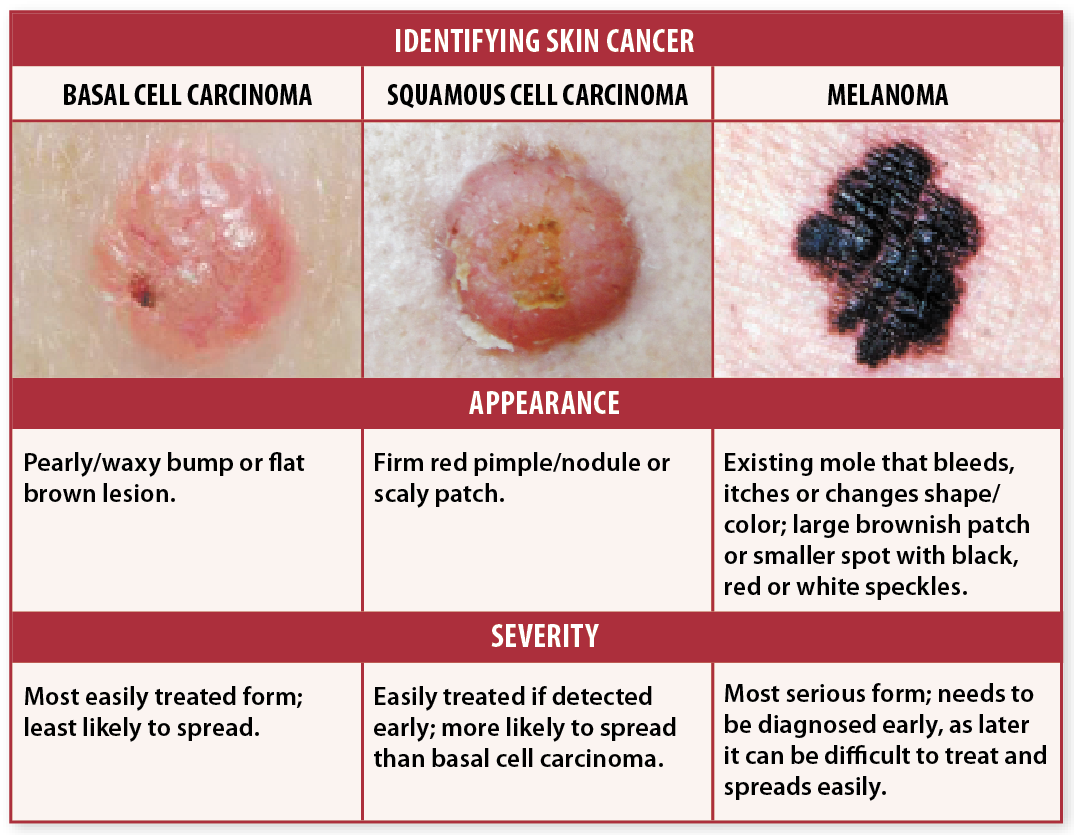 Friday-9/27...CW:
Ch 2-3 Formative Quiz 2...20Q = 50 pts...
***Don't Procrastinate...complete skin project before the weekend in case power gores out, computer crashes, etc...always send to me for constructive feedback...
HW
: Project due in class Monday on a Flashdrive...
Wednesday-9/25...CW:
Diagram completed adding Hypodermis (Subcutaneous) layer...Adipose fat cells(yellow-orange)...
Turn in drawing for grading...
Must always have: Title...Name-Date-Period...
All Structures must be labeled using ruler and highlighted in Sharpie or Highlighter
HW
: Read Ch 3.3 and check webpage on Skin Project #1...
Thursday-9/26...CW
: Ch 3.3...Skin disorders ...
video on common disorders...
Criteria:
***2 minute minimum time limit...3 minutes maximum...talking 5 minutes will worsen grade...
***You must have yourself in the video as you are the presenter...
***Pronounce words BEFORE presentation and check spelling of anatomy words...
***Every slide must have a picture...Pictures represent the disorder...Real graphics(not copyrighted) must be used-no cartoon graphics...no pics with embedded copyright name...
***Every slide myst have bullets-Be consistent!
***NEVER turn your back on an audience to read verbatim your slide(s)...If I wanted that, it would be a written research report..***Be enthusiastic and professional...Body language is always important-use eye contact...
***You are the expert-expect questions from the audience and be prepared to answer to the best of your ability...Don't make up answers that you don't know...
***Prognosis = disorder outcome...treatable/non-treatable...fatal/non-fatal...it is NOT treatment...
***Absent students...You must adhere to all timelines and only medical excuses allowed for late work...
***The treatment and treatment plan(prognosis) are the same at this point...
***Students are accountable for making sure a project can be opened by me...A video may be too large to send so it should be saved on a zip drive or changed to a ppt...if you procrastinate until too late, you won't have time to fix it..
***All work 1 day late for any reason -will be graded 50% off per class policy....
***Tardies will not be tolerated as it is rude to student presenters...
***Relax and have fun...this is a learning experience that will be done throughout college and even employment...
***Skin Burns: 1st,2nd, 3rd, and 4th degree...
1st Degree...
2nd Degree...Epidermis and partial Dermis-Blisters...
3rd Degree...Epidermis and full Dermis--No pain...
4th Degree Burn-Epidermis and Dermis-to bone and muscle-No pain...
***Project Criteria above and topics are on Google Docs...
HW
: Don't procrastinate your project...Ch 2-3 Formative quiz tomorrow...
Eczema
Psoriasis
Vitiligo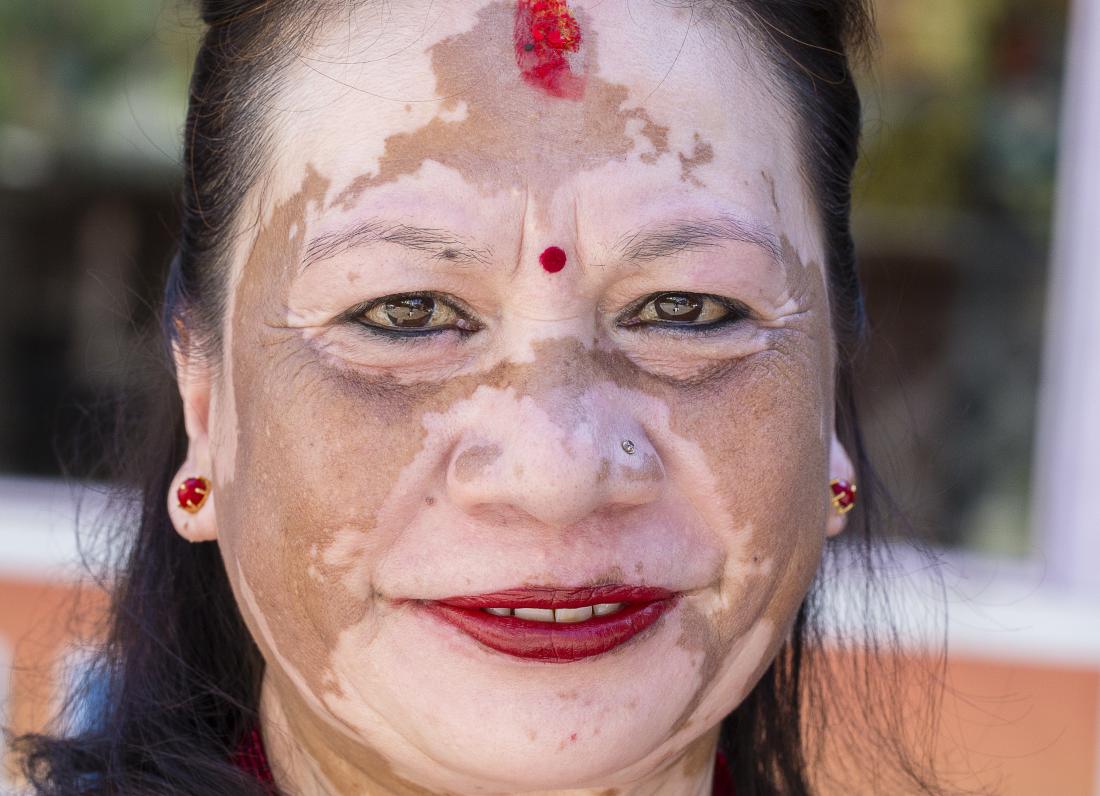 Mole
Sebaceous Cyst
***Project 1 Info...
Click on my Unit Projects tab above and read criteria for Skin project...Then you will find by tonight topics to research....
***You may work solo or with 1 more student-2 students mean the project should be exemplary in every way-not 1 does all and the other does nothing...
***I will share a Google Docs with topics for each period...Type your name next to your chosen topic...No more than 1 person per topic-First come, First served!
***I will not grant access to first names or names( or numbers) I am not familiar with!!
HW: Start project and study for Ch 3 Formative quiz tomorrow...
Pd 1 link:https://docs.google.com/document/d/17gPX0G7qmSLNXv7pxuDgV0O5aKwEDvdTExJ-Qo_M4tM/edit?usp=sharing
Pd 2
https://docs.google.com/document/d/10Rzpua3_6r2qTYlcF0kop-NRKrnAN7Jqy0wHphnJlVM/edit?usp=sharing
Pd 3
https://docs.google.com/document/d/11LenRN3-AahgA0vHaggz4qlswm84tCLzunNKwmmA_gU/edit?usp=sharing
Pd 4
https://docs.google.com/document/d/1QSRhZPICyCx0h6_4-3ZdEIwLHYgmPrKYbNfHL7TdZ3s/edit?usp=sharing
Pd 6
https://docs.google.com/document/d/1-H03nEM5RMIiN-G7DlzRyDhiFeLEufCbBvU5V7kLZrA/edit?usp=sharing
*
*
*Tutoring is always every morning by appt. with pass, after school by appt, and lunch B, C and D enrichment by appt...That is a great opportunity for remediation...Take advantage of it but don't just pop in and do nothing...Make it worth it!
Ch. 3.1 Vocabulary-text p. 82-84...
1. Cutaneous membrane
2. Epithelial membranes
3. Mucous membranes
5. Peritoneum
6. Pleura
7. Serous fluid
8. Serous membranes
9. Synovial fluid
10. Synovial membrane
11.Visceral
12.Parietal
Podcast 1-Ch 3.1-Aislyn-Body Membranes.MP3
Monday-9/23...CW
: Make-up tests...
Text p. 82-84...
***Epithelial: Serous, Cutaneous and Mucous Membranes...
***Connective: Synovial membrane...
***Then we learn to draw the Integumentary system step by step...You can't draw and label until you know the structures and functions...
HW:
draw the outline of the Integumentary and label the 3 layers only..Pay attention to the smallest, medium, and thickest layer...
***As instructed in class...DO NOT do more than this...You must be taught the structures first and then IN CLASS...you will draw and label...If you go to far ahead...you are NOT following directions!
***Here is Membrane video from today...
https://youtu.be/Qj2k8rYrXNM
***Skin Song video below...
https://youtu.be/XSi0lbbbeTE
Tuesday-8/24...CW:
Structures and functions of Integumentary System...
***You never place a label ON A DIAGRAM...only label off to the sides of a diagram using ruler and highlighting with meat Sharpie..
***Colors: Never crayon...only colored pencils and just a splash of color if you choose(blood vessels, fat)...coloring the whole sheet is overkill and hard to identify structures...
HW
: Complete labeling the epidermis and dermis on your diagram, only as instructed...
***Always be prepared for a surprise pop quiz!!
***Video from today is above...
Then we draw and label....
***There are 2 TRUE layers of the Skin: Epidermis and Dermis...
***Hypodermis(Subcutaneous) is a fat layer made up of Adipose tissue...
5 Layers of Epidermis:
1. Stratum corneum
2. Stratum lucidum(only in thick skin)
3. Stratum granulosum
4. Stratum spinosum
5. Stratum basale
Karatinocytes-produce waterproof keratin
Melanocytes-produce skin pigment Melanin
Merkel Cells-receptor cells of light touch(tactile)
Pacinian Corpuscles-sense pressure changes...
Fingerprints: Dermal Papillae-Dermis Papillary layer...
Dermis:
2 layers:
1. Papillary layer
-top- has Dermal papillae-fingerprints
2. Reticular layer
-thicker includes below...
Sweat Glands: 2 types:Sudoriferous
Eccrine Gland
-Found all over skin...open directly onto skin...
Apocrine Glands-
only in armpits(axillary) and genitals where hair grows...
Arrector pili muscle
-On hair follicle-causes goose bumps...
Blood supply
...(red = arteries, blue = veins)
***As instructed in class...DO NOT do more than I tell you to...You must be taught the structures first and then IN CLASS...you will draw and label...If you go to far ahead...you are NOT following directions!
Skin (Cutaneous) Anatomy
1. Epidermis
2. Dermis
3. Hypodermis(Subcutaneous)
3 Layers of the Skin
The epidermis (dead), the outermost layer of skin, provides a waterproof barrier and creates our skin tone(melanin and keratin)
The dermis (living), beneath the epidermis, contains tough connective tissue, hair follicles, and sweat glands.
The deeper subcutaneous tissue (hypodermis) is made of fat(

adipose

-often yellowish) and connective

tissue

.

2 Glands: Sweat and Oil glands...

Sudoriferous = Sweat gland...

Sebaceous = Oil glands...